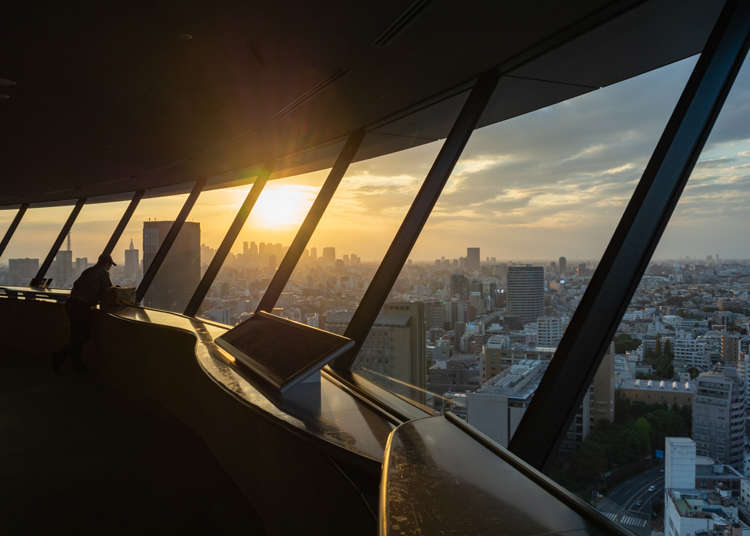 Ketika anda berada di Tokyo, pengeluaran anda dapat benar-benar bertambah ketik anda pergi keluar. Anda bisa mendapatkan masalah jika tidak mulai menabung, Dalam artikel ini kami merekomendasikan beberapa tempat di Tokyo yang dimana anda tidak perlu mengeluarkan satu yen pun. Berikut 10 tempat yang gratis untuk dikunjungi :
Nishikasai – Kebun Binatang yang Tidak Membebani Biaya Masuk
Edogawa Natural Zoo merupakan Kebun Binatang yang dikelola oleh kota Edogawa. Di kebun binatang ini anda dapat melihat panda merah, penguin humboldt, monyet tupai, walabi dan anjing padang rumput termasuk diantara 60 spesies dari 550 hewan lucu yang dapat anda lihat dengan biaya masuk gratis.
Tokyo – Dimana Spesimen Ilmiah yang Berharga dari Universitas Tokyo Dipamerkan
JP Tower Museum Intermediatheque, yang dikelola bersama oleh Museum Universitas Tokyo dan Japan Post Network telah dibuka di KITTE yang merupakan bekas kantor pos Jepang Pusat Tokyo yang direnovasi menjadi gedung komersial. Ini adalah tempat dimana anda dapat menikmati melihat-lihat spesimen kerangka hewan yang ada dan punah yang tampak artistik.
Sengawa – Pengalaman Mayonnaise di Mayo Terrace
Kewpie membuka yayasan mayones ini pada bulan Juni 2014. Anda dapat bersenang-senang meresap sejarah dan belajar tentang rahasia di balik kelezatan mayones yang mulai dijual Kewpie di Jepang pada tahun 1925. Tur ini hanya dapat dilakukan melalui reservasi dan staf akan memandu anda di seluruh bangunan. Setelah tur, apakah anda akan mulai berbicara dengan penuh semangat tentang mayones?
Aomi – Model Baru Toyota dan Mobil Luar Negeri di Mega Web
Mega Web merupakan taman bertema Toyota raksasa yang terletak di Odaiba. History Garage adalah area dimana anda daat bersenang-senang secara gratis dalam area yang luas. Lihatlah tampilan nostalgia dari beberapa mobil Toyota klasik pertama di dunia, dan tur bengkel restorasi bernama Restore Pit yang dimana anda dapat mengamati pemulihan mobil-mobil terkenal.
Ochanomizu – Sejarah dari Alat Eksekusi Langka Lokal dan Luar Negeri di Meiji Univeristy Museum
Museum ini menunjukkan pengekang fisik yang langka (alat yang digunakan untuk menangkap tersangka), serta replika dari alat penyiksaan dan eksekusi. Guillotine yang mungkin telah anda lihat di film dan Iron Maiden, alat yang digunakan untuk menyiksa manusia selama abad pertengahan di Eropa. Ini adalah salah satu pameran yang harus anda lihat di sini.
Nishi-Ogikubo – Pengalaman Dubbing dan Film Anime di Suginami Animation Museum
Ini adalah museum anime terlengkap pertama di Jepang. Temui Astro Boy, Mobile Suit Gundam, dan Crayon Shin-chan, Di antara karakter anime masa kini dan masa lalu. Selain mempelajari sejarah anime Jepang, anda juga dapat mencoba pengalaman dubbing, stan penggambaran film karakter anime, workshop, dan teater anime, untuk menyebutkan beberapa kemungkinan. Anda akan memiliki pengalaman berkualitas tinggi sehingga sulit untuk percaya bahwa itu sepenuhnya gratis.
Yoga – Tempat Dimana Anda Dapat Menikmati Bunga Musiman dan Dikelilingi Kuda di Bajikoen
JRA (Japanese Racing Association) memiliki sebidang tanah berukuran hampir empat kali Tokyo Dome dengan banyak bangunan yang berhubungan dengan kuda. Selama musim dengan cuaca yang bagus, selain mengadakan kompetisi berkuda setiap akhir pekan, Mereka memiliki kereta kuda yang ditarik pada hari kamis minggu pertama setiap bulan. Mereka juga mengadakan JRA Horse Show pada Golden Week, jadi pastikan untuk keluar saat suasana hati anda sedang piknik.
Shimbashi – Rumah Museum Periklanan Jepang di Advertising Museum Tokyo
Museum ini memamerkan sejarah iklan Jepang dari jaman Edo hingga saat ini. Selain pameran poster, mereka juga memiliki iklan TV dan area AV, sehingga anda pasti akan dapat merasakan sensasi merasakan masa lalu Jepang melalui iklannya. Mereka juga telah mendirikan perpustakaan dengan koleksi iklan dan materi yang terkait dengan pemasaran.
Yotsuya – Museum Departemen Pemadam Kebakaran
Museum ini terkait dengan Pemadam Kebakaran Yotsuya. Di sini anda dapat melihat pameran peralatan yang sebenarnya, termasuk mesin pemadam kebakaran pertama yang diperkenalkan ke Jepang pada tahun 1917, serta helitack yang pertama kali dibawa ke Departemen Pemadam Kebakaran Tokyo. Selain itu, anda bisa duduk di helitack yang diatur di luar.
Taman Korakuen – Biarkan Matamu Menyisir Langit Malam Hari di Ruang Observasi
Hanya beberapa orang terpilih yang tahu tentang ruang observasi yang terletak di lantai 25 Bunkyo Civic Center. Konstruksi jendela yang baik, termasuk kemiringan kaca yang cermat untuk menhindari pantulan lampu di dalam ruangan, membuat pengalaman yang indah. Anda dapat melihat pemandangan panorama Tokyo utara, Shinjuku, Sunshine 60 dan Tokyo SkyTree.
"Extalia Hobbies Toko Anime dan Action Figure Terlengkap di Yogyakarta (Jogja), Indonesia"
"Extalia Hobbies the No.1 Yogyakarta's (Jogja) Anime and Action Figure Shop"