Website resmi untuk serial anime adaptasi novel ringan Yutaka Kono,
Sagrada Reset (Sakurada Reset)
merilis video promosi kedua pada hari Jumat lalu. Video menampilkan lagu tema pembuka "Reset" oleh Yui Makino dan lagu tema penutup "Tonariau" oleh THE ORAL CIGARETTES.
Website juga mengungkapkan lima pemeran baru, diantaranya :
Kotaro Nishiyama
sebagai Hitsuchi-kun, sumber informasi. Dia benci bertemu orang-orang secara langsung, sehingga satu-satunya cara untuk menghubungi dia adalah melalui telepon. Dia berhati-hati, sehingga ia menggunakan perangkat untuk mengubah suaranya sehingga jati dirinya tidak terkena.
Rikako Aida
sebagai Sawako Sera, seorang mahasiswa tahun pertama dengan Kei dan Misora.
Dia adalah seorang gadis yang sangat serius yang tidak tahan untuk melanggar peraturan.
Yuichi Iguchi
sebagai Yōsuka Sakagami, mantan SMP presiden dewan mahasiswa.
Dia pergi ke sekolah tinggi di luar Sagrada.
Sekitar musim dingin tahun ketiga di SMP, ia meninggalkan Sagrada.
Namun, ia kembali ke Sagrada karena insiden tertentu.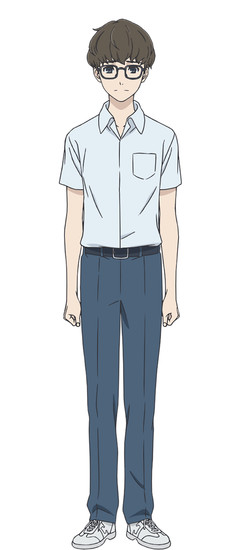 Sayaka Ohara
sebagai penyihir, seorang wanita tua dengan posisi dekat bagian atas biro administrasi.
Administrasi Biro ada sebagai suatu sistem untuk mengelola Sagrada.
Karakteristik individu penyihir seperti namanya yang dirahasiakan, dan ia dipenjarakan di sebuah ruangan yang tidak ada melarikan diri dari.
Dia memiliki kemampuan untuk melihat masa depan.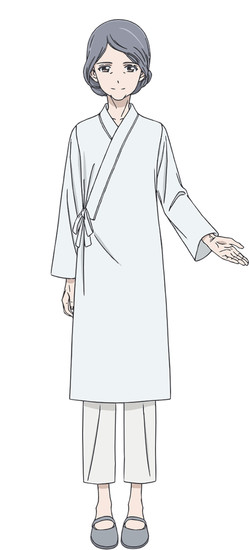 Yoji Ueda
sebagai Shintaro Tsushima, seorang guru di SMA Kei dan anggota dari biro administrasi.
Dia bekerja sebagai penasihat untuk "Service Club."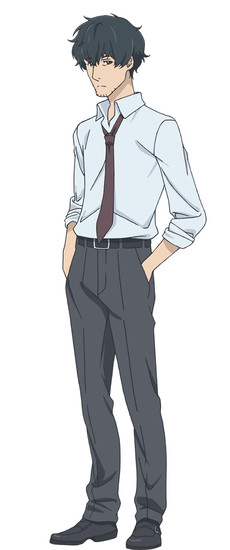 Website sebelumnya telah mengunkapkan visual baru untuk anime pada pekan lalu.
Anime akan tayang pada tanggal 5 April mendatang di saluran Tokyo MX, dan juga di Kansai TV, BS11 dan AT-X.
Seri novel ini juga diadaptasi menjadi dua film live-action yang dibintangi oleh Yuina Kuroshima dan Shuhei Nomura. Kedua film tersebut akan tayang di Jepang pada tanggal 25 Maret dan 13 Mei.
Website juga telah memposting visual untuk anime dan film live-action pada hari Jumat.
Shinya Kawatsura (
Non Non Biyori, Tanaka wa Itsumo Kedaruge
) sebagai sutradara di David Production dan Katsuhiko Takayama bertanggung jawab sebagai komposser seri. Tomoyuki Shitaya sebagai perancang karakter.
Anime akan menceritakan :
Sagrada, sebuah kota di mana hampir setengah populasi memiliki kekuatan khusus.
biro administrasi kota memberikan pengawasan pada orang-orang dengan kekuatan, dan penduduknya sebagian besar hidup dalam damai.
Kekuatan-kekuatan ini dibawa oleh keinginan lembut dan sepenuh hati seperti "mampu membuat air mata dari orang di depan saya menghilang," atau "untuk didengar oleh seseorang."
Kei Asai memiliki memori eidetik, sehingga dia sempurna ingat apa-apa dia melihat dan mendengar, sementara Misora ​​Haruki bisa kembali atau "reset" waktu untuk maksimal tiga hari. Sementara Misora ​​lupa kenangan dari masa depan ketika dia melakukan "reset," Kei tidak. Menggunakan kekuatan mereka bersama-sama, mereka mampu mengubah masa lalu untuk mempengaruhi masa kini.
Tapi ada satu bagian dari masa lalu mereka bahwa mereka tidak dapat melarikan diri. Dua tahun lalu, karena reset dengan Misora, teman sekelas mereka Sumire Souma meninggal.
Sekarang, sebagai anggota sekolah mereka "Service Club," Kei dan Misora ​​menghabiskan hari-hari mereka mencapai berbagai permintaan dari sekolah mereka ketika mencari setiap cara yang mungkin mereka dapat membawa kembali Sumire Souma.
Suatu hari, mereka menemukan permintaan menunggu mereka: "Saya ingin Anda untuk membawa kucing saya mati hidup kembali."
Untuk menghapus kesedihan di masa lalu mereka, Kei dan Misora ​​dijalankan melalui waktu, dan mengubah dunia.
Kono menerbitkan novel seri pertama pada tahun 2009, dan volume ketujuh hingga terakhir pada tahun 2012. You Shiina sebagai penggambar seri. Kono juga menerbitkan 6 cerita pendek, empat diantaranya masuk dalam volume novel keempat dan dua diantaranya muncul dalam website resmi
The Sneaker
. Masahiko Yoshihara merilis adaptasi manga volume pertama di majalah Kadokawa,
Shonen Ace
pada tahun 2010 dan Kadokawa menerbitkan du kompilasi buku yang berisi manga tersebut.
#article #anime #lightnovel #sagradareset #sakuradareset #pv #cast